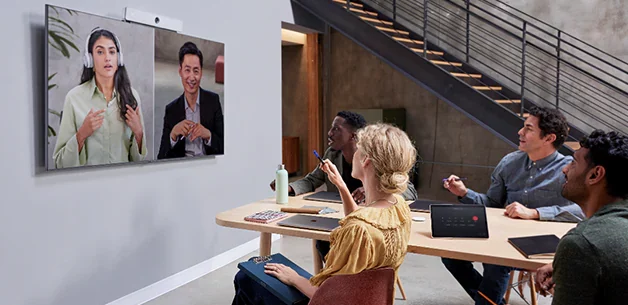 Small and Medium Business Projects
For a long time video conferencing was something that larger companies would use to help reduce travel costs and improve relationships with customers.
With the introduction of  lower cost video solutions, systems designed for huddle rooms and cloud software with a low capital cost, video conferencing and remote collaboration is now common place throughout the small business world, recognising the huge benefits it can now bring.
Use for training staff
Reduce travel and give face-to-face communication
Employees can  work from home and improve productivity
Employees that are out of the office can join in meetings
Benefits
Video Conferencing and Collaboration tools provide a solution to many of the challenges faced, whether this be increased connectivity with team members, increased impact during presentations, finding and developing executive talent, saving money on travel, being able to access colleagues from anywhere, gaining access to specialists or improving personal connections with clients and customers. Connect with any online meeting software such as Google Meet, Microsoft Teams, Zoom or Google Workspace.
Videoconferencing in the Cloud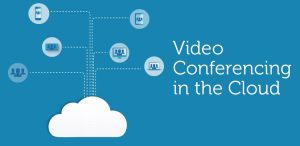 Benefit from improved communication with clients, customers & colleagues
Leverage experience, skills & resources from experienced & dedicated video conferencing experts
Pay monthly as a service rather than purchasing outright with a high upfront cost
Easily connect with mobile users & home workers, or specialists outside of the business network
eVideo's  Cloud service provides cloud based video conferencing services for small businesses alongside our larger offerings for enterprises. Find out more about Cloud solutions , or speak to eVideo who can discuss the options for small business video conferencing, look at your business needs and suggest the best way forward for you. eVideo can also provide monthly starter bundles designed exclusively for small and midsized businesses.