What is a standard Meeting Room?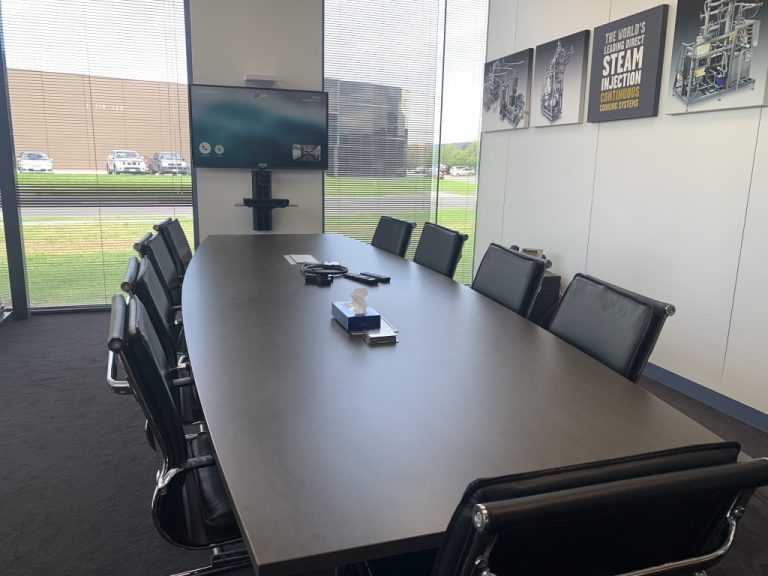 Meeting room is a key collaboration space for any business. Here your employees run briefs and meetings, discuss projects and brainstorm new ideas on a daily basis. Virtual meetings are no exception, and modern meeting rooms are also used to facilitate video conferences with remote participants.
AV equipment allows remote colleagues to hear and see each other in real time and share content (presentations, slides, documents, or videos). As a rule, medium-sized meeting rooms are about 25–30 square meters and can host 8 to 10 people.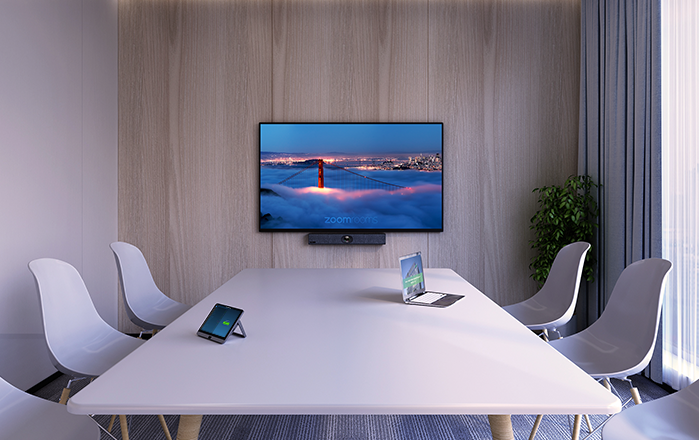 Before we get down to specific equipment examples, let's take a closer look at the modular approach.
AV integration is no longer a field-specific task. Previously the only option to equip your meeting room used to be a hardware video conferencing endpoint with predetermined components. Today more and more companies tend to move to PC-based meeting rooms and install video conferencing client applications, such as Zoom, Webex, MS Teams, Blue Jeans.
eVideo – Australias Fastest Growing Collaboration company
eVideo Communications is Australia's leader in Cloud Videoconferencing ,Cloud Telephony, Huddle room technology, Visual Collaboration, Telepresence solutions, Unified Conferencing, Audio Conferencing, Zoom, MS Teams, WebEx, Virtual Meeting, Video Conferencing, Collaboration services, Webcast & Webinars, and Virtual Events. Talk to an eVideo expert today on 1800 111 387!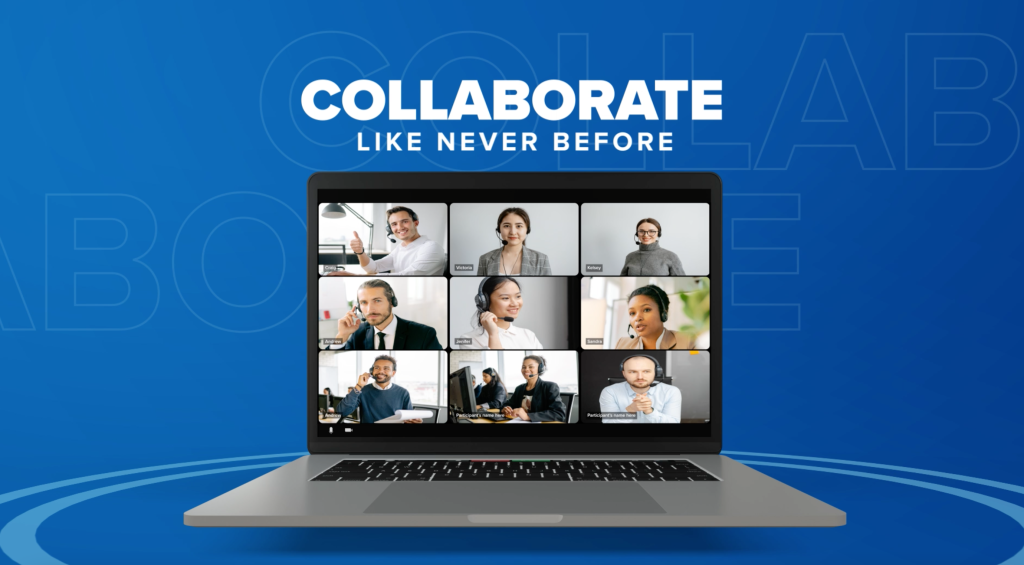 FAQ'S
Learn more about about eVideo
Check out some frequently asked questions by some of our clients.
When you choose eVideo you are choosing a reliable service provider with over 24+ years experience in the industry. We aim to deliver quality products across Australia at the most competitive prices.
We are an all in one service provider unlike other providers in the marketed. We offer installation, training and integration with each product we sell. This ensures that you can communicate with us directly if you experience any issues.
When you make a purchase with eVideo you will aways have the same dedicated customer service representative throughout the purchase process. You can reach out to our team anytime to enquire about our products, deliver and more.
Client Feedback
Kind Words from Our Customers
Outstanding Customer Service! Tom kept me informed every step of the way. Our Maxhub arrived and we set it up ourselves in about an hour, it is everything we hoped it would be plus more. Thx Tom and Team
Leigh Parkinson
Customer
great service, received the projector next day, thanks
Mark Ye
Customer
Excellent prompt service. Order Tuesday, and delivery arrived over night to Canberra. Highly recommend their business.
Teresa Loyd
Customer
Our Blogs
Read Our Latest Tips &Tricks
Nowadays, every modern company is using video conferencing to stay connected. Whether it's with international
NEC WD551 – 55″ Windows Collaboration Display – MS Teams Certified (NEW) NEC's MultiSync WD551
Keep and Enhance the Collaboration Tools You Prefer with Logitech With return to work plans