Neat Frame is a striking all-in-one Zoom for Home touch screen device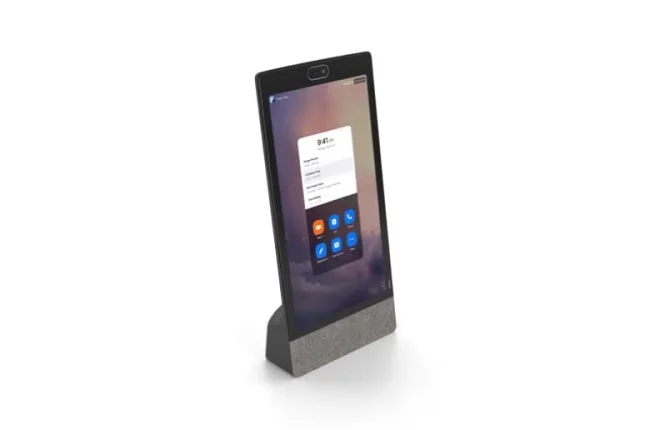 Neat Frame is a striking all-in-one Zoom for Home touch screen device with a high-quality camera, stunning audio output and lighting effects. Connecting to your laptop, it delivers a fantastic audio and video experience to your Zoom Client for Meetings or any other video app of your choice
Neat Frame packs powerful technology into an all in one compact and convenient meeting device that enables you to free up your computer for other tasks.
Meetings are a crucial part of your business. They help you get things done and keep everyone on the same page. But if your  meeting room technology is outdated, or if you can't see and hear everyone clearly, it's not going to be a productive meeting. Neat designs simple and elegant video devices for Microsoft and Zoom that help make the meeting space experience the best it can be. Advanced smart room sensor technology enables you to monitor air quality and people counting for healthier, lower-cost rooms. At the same time, crystal clear audio and video mean you can always precisely see and hear everyone, no matter where or how they position themselves in the room.
Neat was founded in Oslo, Norway by a team of creative mavericks that have shaped game-changing innovations for some of the world's most recognized video communications brands over decades of innovation-driven experience.
We can help you create exceptional video conferencing experiences. We have all Neat's products in Australia and are available from eVideo Communications as well as Australia-Wide installation and support, if you don't see something online please chat with us!
• 15,6-inch capacitive multi-touch LED screen
• 450 NITS Screen
• Resolution 1080×1920, 60Hz
• Anti-glare and anti-fingerprint coating
• Camera LED
• System LED
• Ambient light sensor
• Depth sensor (time-of-flight VGA 60° FOV)
• Temperature sensor
• Humidity sensor
• Air Quality sensor
• Tripod mount (1/4-20 UNC threads)
• Privacy shutter
Two-way loudspeaker system with minimal distortion
1 tracking mic
3 microphones angled in an end-fire array
Support for wired and wireless headphones
Hardware accelerated audio processing
Beamforming
Echo cancellation
Noise suppression
Automatic gain control
Dereverberation
8x digital zoom
50MP capture resolution
113° horizontal field of view
Automatic people framing
Hardware accelerated video encode and decode
Distortion correction
Noise reduction
Chromatic aberration correction
Automatic white balance and color correction
People video resolution: Up to 1080p / 30
Content video resolution: 720p / 60, 1080p / 30
Security lock slot
Secure boot
The Zoom Rooms app is secured with App Lock Code
Communications are established with 256-bit TLS encryption
Shared content is encrypted with AES-256 encryption
As a native Zoom device Neat Frame supports all Zoom signaling and media encryption protocols.
Electrical Environment Requirements
Built-in power supply
100 – 240 V AC, 50 Hz to 60 Hz
Ambient operating temperature: 32° to 95° F (0° – 35° C)
Storage temperature: 5° – 149° F (-15° – 65° C)
Relative humidity: 20% to 80%
Network standby: 8W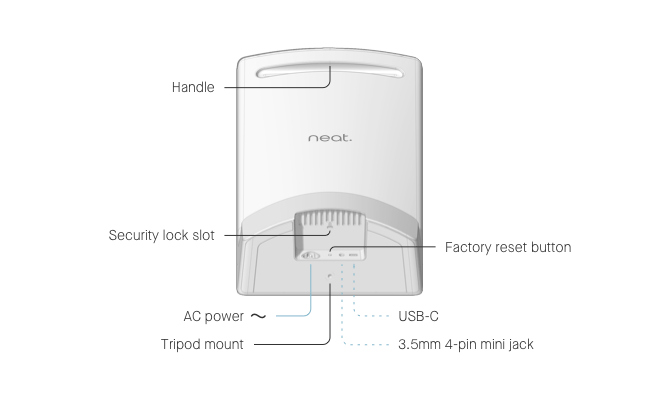 WiFi
Bluetooth
AC Power (internal power supply)
USB-C
4-pin mini-jac
eVideo – Australias Fastest Growing Collaboration company
eVideo Communications is Australia's leader in Cloud Videoconferencing ,Cloud Telephony, Huddle room technology, Visual Collaboration, Telepresence solutions, Unified Conferencing, Audio Conferencing, Zoom, MS Teams, WebEx, Virtual Meeting, Video Conferencing, Collaboration services, Webcast & Webinars, and Virtual Events. Talk to an eVideo expert today on 1800 111 387!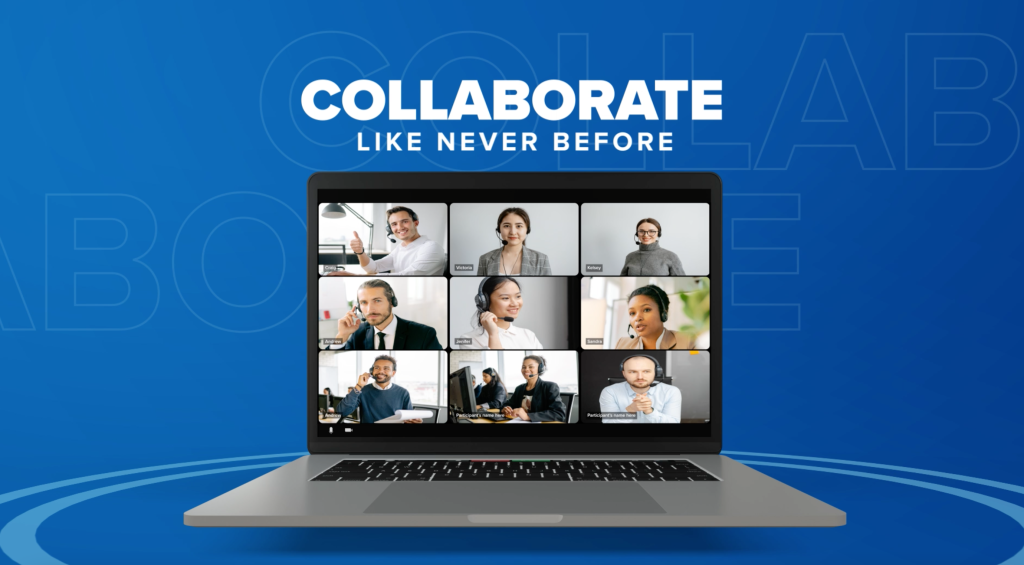 FAQ'S
Learn more about about eVideo
Check out some frequently asked questions by some of our clients.
When you choose eVideo you are choosing a reliable service provider with over 24+ years experience in the industry. We aim to deliver quality products across Australia at the most competitive prices.
We are an all in one service provider unlike other providers in the marketed. We offer installation, training and integration with each product we sell. This ensures that you can communicate with us directly if you experience any issues.
When you make a purchase with eVideo you will aways have the same dedicated customer service representative throughout the purchase process. You can reach out to our team anytime to enquire about our products, deliver and more.
Client Feedback
Kind Words from Our Customers
Outstanding Customer Service! Tom kept me informed every step of the way. Our Maxhub arrived and we set it up ourselves in about an hour, it is everything we hoped it would be plus more. Thx Tom and Team
Leigh Parkinson
Customer
great service, received the projector next day, thanks
Mark Ye
Customer
Excellent prompt service. Order Tuesday, and delivery arrived over night to Canberra. Highly recommend their business.
Teresa Loyd
Customer
Our Blogs
Read Our Latest Tips &Tricks
Nowadays, every modern company is using video conferencing to stay connected. Whether it's with international
NEC WD551 – 55″ Windows Collaboration Display – MS Teams Certified (NEW) NEC's MultiSync WD551
Keep and Enhance the Collaboration Tools You Prefer with Logitech With return to work plans