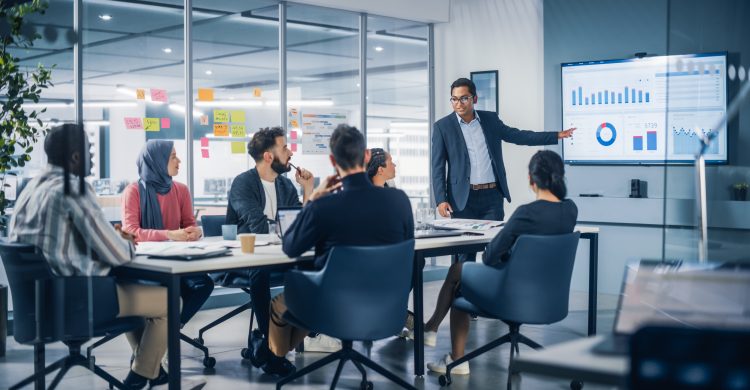 Video Conferencing Systems
Video Conferencing systems for Numerous Rooms
Video conferencing is becoming much more popular for Home offices, Collaborative spaces, meeting rooms and Boardrooms. Face-to-face interaction is critical in business communications but teams are becoming increasingly dispersed.  The Video Conferencing systems on the market now are designed with smaller huddle rooms in mind.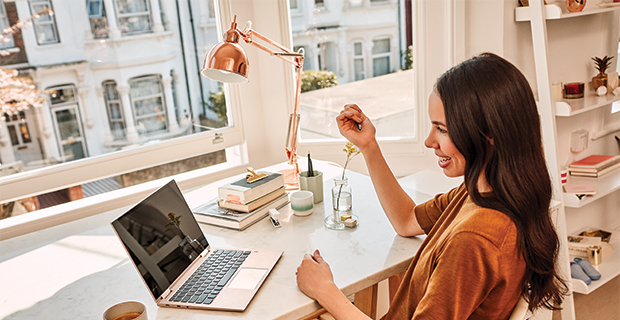 There are a wide range of options available with the most popular choice being an all in one video conference system that encompasses all of the equipment you need to hold quality online meetings. This saves you time and effort shopping around and finding the exact product that pairs efficiently with the rest of your system.
We recommend selecting one of our all in one video conference system solutions as we've done the research and created some of the most effective systems out there.
Benefits of Conference Room Video Systems
Professional Video Conferencing Cameras to connect to PC's and laptops running any software and UC solution, such as Microsoft MS Teams ,Zoom, Neat, Cisco webex, Google Meet, Blue Jeans Teams or RingCentral – see our

online shop
40″ to 85″ displays that can be wall mounted or on desk stands, or video enabling your current display with a low cost professional PTZ camera.
Secure wireless presentation facilities for up to 8 people, such as the small room Barco
Mobile trolleys designed for single or double screens (can be ordered to match your corporate colour scheme). See our on-line shop for available trolleys
Professional lower cost audio solutions optimised for your smaller meeting rooms. We recommend the Clear One Chat product which comes in various formats
Video Conference Equipment
Choosing the right video conference equipment can be difficult. Having an all-in-one solution simplifies the process by integrating your entire video conference equipment into a single operational system. As there are numerous holistic solutions in the market, it can be overwhelming knowing where to begin. We have outlined some of the top-performing unified solutions to help you get started on buying a video conference equipment bundle that is right for you.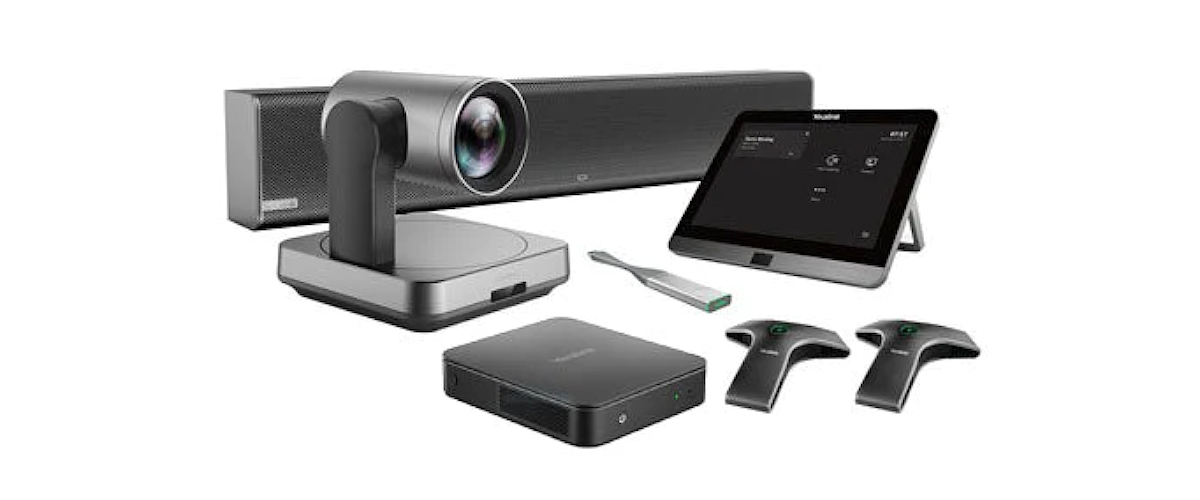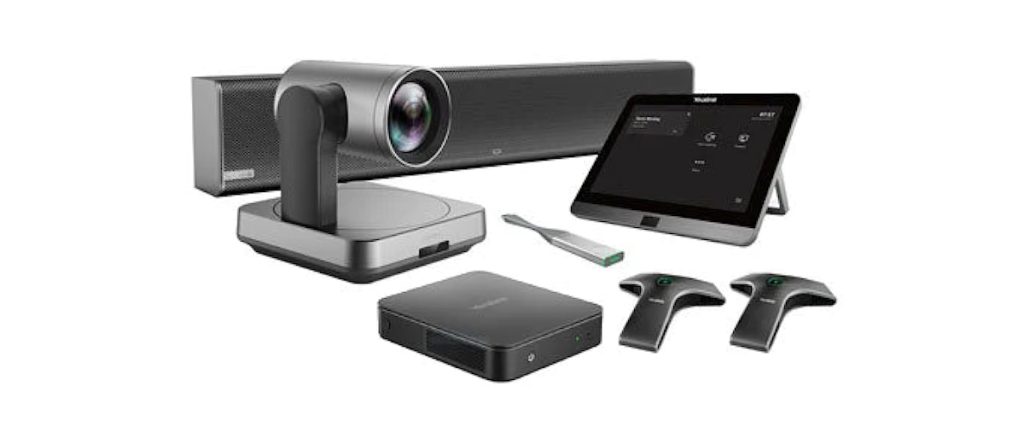 The Yealink mvc840 is designed for medium and large rooms and works seamlessly with Microsoft Teams. The system includes an MCore mini-PC, touch panel, uvc84 4K camera, VCM34 and MSpeaker II audio system. The intelligent 4k camera captures all participants in the rooms automatically and has an impressive 12x zoom capability. The VCM34 speaker system captures sound up to a 6-meter distance and reduces background noise for an optimal sound quality experience. The Mcore mini-PC simplifies cable management and consolidates this into one CAT5e cable. Making it easier to manage your team's meetings and connect instantly. The Yealink mvc840 is a no-brainer when it comes to choosing a unified video conference system.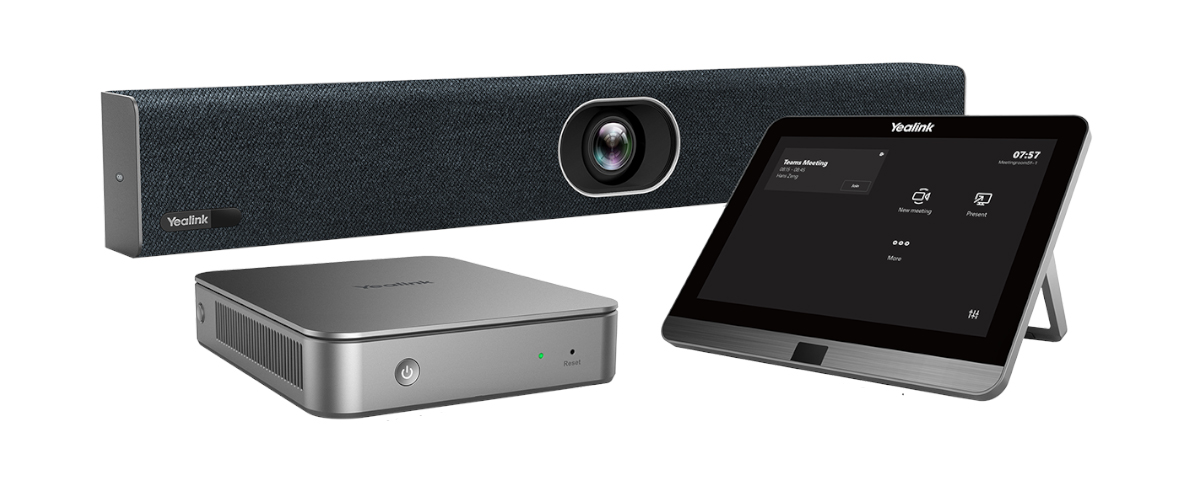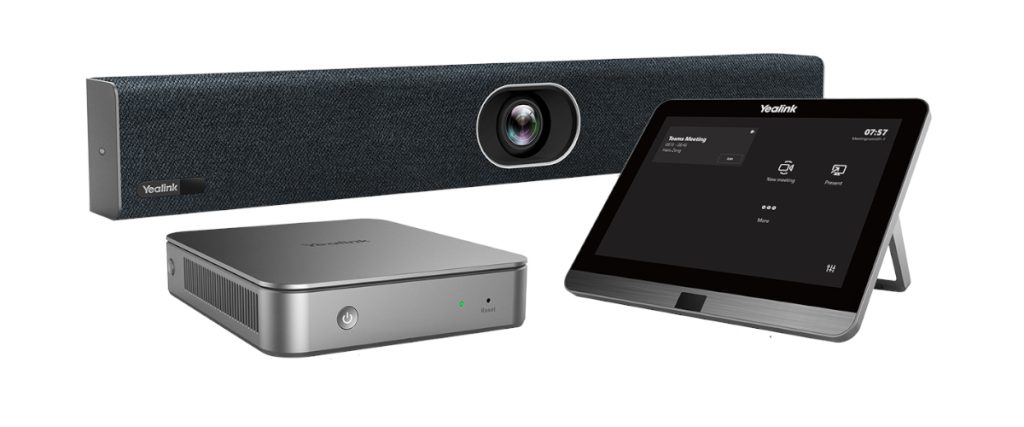 The Yealink mvc400 for Microsoft Teams is designed for small rooms and huddle rooms. The Yealink mvc400 includes an AI-powered camera, microphone arrays and speaker. The MTouch II and MCore mini-PC provide a dedicated all-in-one room system with an unparalleled video meeting experience. The 4k AI-powered camera is packed with a tonne of benefits from speaker tracking to auto framing and it even has a 133° wide angle lens. Similarly, to the Yealink mvc840, the Yealink mvc400 also connects with a CAT5e cable simplifying your cable management. Lastly, to connect and share content you can connect the Yealink WPP220 cable to instantly share your screen from any laptop device. 
eVideo Video Conferencing Options
eVideo has many options for huddle rooms  with high quality Video Conferencing and content sharing solutions that is interoperable, secure and provides the same robust features you have come to expect from professional Video Conferencing and Collaboration solutions in the boardroom.
eVideo Communications Australia's leaders in Cloud Videoconferencing, Cloud Telephony, Huddle room technology, Visual Collaboration, Telepresence, teleconferencing solutions, Unified communication, Audio Conferencing, Virtual Meeting, Video Conferencing, Collaboration services, online meetings, Webcast & Webinars and Virtual Events.
What's the Best Video Conference System for You?
Choosing a video conference system to suit your needs can be time consuming and requires knowledge in the different systems out there. That's why at eVideo we pair the best video conference system along with your meeting requirements. So you can begin experiencing better online meetings right away.
Some of the most popular systems out there include the Cisco video conference system, Poly video conference system, Logitech and Lenovo tele conference systems. Talk to the team to find out the right match for you.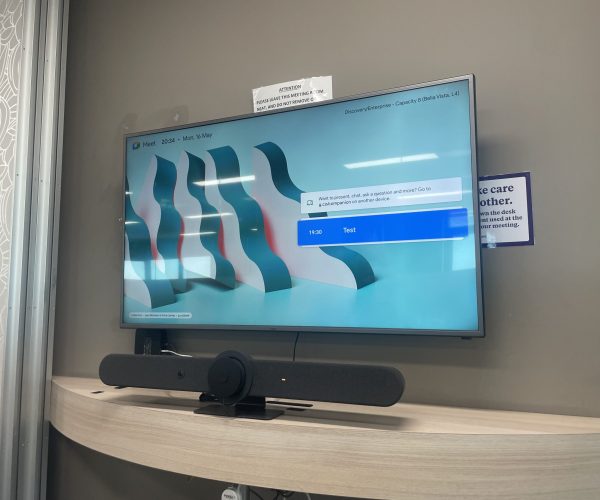 What is the most popular software for video meetings?
Zoom provides high quality visual and audio that creates a seamless experience for users. It is one of the most popular platforms out there. It can host up to 100 participants and maintains its quality even with connectivity issues. We provide Zoom room solutions so you can hold video meetings with one touch, share wirelessly, optimise performance according to your room size and hold enterprise remote management.
Cisco is another option with different features available. Alongside HD video and audio quality, Cisco online meetings come with a range of benefits. From background noise removal to recognising gestures from video participants to real time transcribing. As a certified Cisco Webex partner we provide custom Cisco services for clients that wish to pair Cisco Webex software with different hardware.