Logitech Rally Bar Mini is Logitech's premier all-in-one video bar for small rooms and huddle spaces.
It's remarkably simple to use, manage, and deploy at scale, delivering the capabilities of larger video bars like Logitech Rally Bar in a compact form factor for smaller spaces. With studio-quality audio and video, motorised pan and tilt, and AI-powered performance, Rally Bar Mini sets new standards for video collaboration.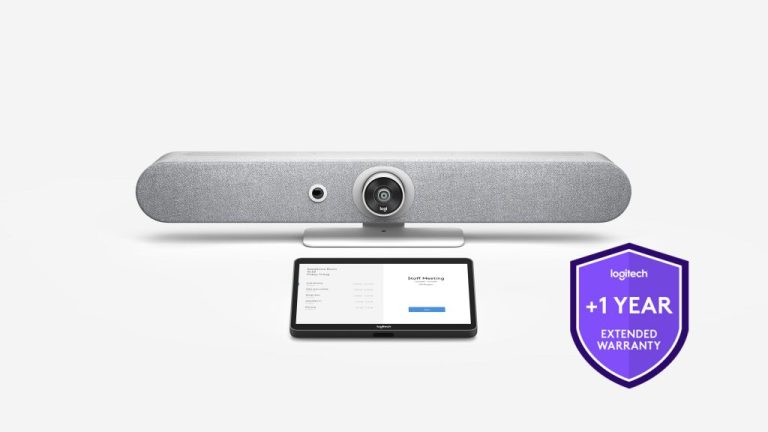 Scalable across hundreds or thousands of rooms, the Logitech Rally Bar Mini offers clutter-free cable management, multiple mounting options, and fexible deployment modes. Plug and play with virtually any PC or Mac, or run supported video conferencing applications on the device without a computer.
Logitech Tap
The Logitech Tap takes its name from the sleek 10.1" touch controller that forms the centrepiece of the MTR setup. From the Tap controller you can start a call, control the settings and the camera and share content. It has a built in motion sensor for always on readiness. Every Logitech Tap system comes with the controller and a pre-configured Intel NUC room computer. These are small enough to be mounted on the wall or behind your display. 
Deploy Room Solutions With Ease
There are three Logitech Tap Bundles for small room, medium room and large room. The smallest of the three, idea for small groups uses the Logitech Meetup video bar to provide the audio and video. A wide angle lens is optimised for small spaces, giving a wide angle without the 'fisheye' effect. An optional mount lets you position the video bar either above or below your screen with no drilling required. The built in microphones are optimised for up to 4m, but with an optional expansion mic that extends that range up to 5m. 
Expandable for Even the Largest Rooms
Larger rooms are catered for by the Logitech Rally and the Rally Plus. Both feature an ultra-HD 4K camera with 90˚ field of vision, adaptive pan, tilt and 15 x optical zoom. The Rally comes with one speaker and one mic pod which we'd recommend for groups of 10. Rally Plus has two speakers and two mic pods. The recommended location for the speakers is at the front of the room near the screen. For larger groups you can add up to 7 mic pods and as a rule of thumb each additional mic pod will extend the audio coverage for another 6 people. By this metric you can extend the Logitech Tap system for up to 46 participants. 
With the optional Logitech Swytch you can connect a laptop to the rooms AV system, creating a BYOD solution. This enables you to easily use meetings on any other conferencing platform.

USB Plug and Play
Easily connects to virtually any PC or Mac®, with no additional software required
Appliance Mode
The built-in computer allows you to run supported video conferencing applications such as Zoom directly on the Rally Bar
All-in-One Design
Sleek, minimal footprint expedites setup and reduces clutter
Streamlined, Flexible Installs
Confidently deploy at scale with smart cable management and multiple mounting options
RightSight
Detects meeting participants, automatically moves the lens and adjusts the zoom so no one is left out of the picture
RightLight
Intelligently adjusts video settings in all light conditions so everyone always looks their best
RightSound
AI-driven voice leveling and unwanted noise suppression deliver outstanding clarity
One-Touch Join
Optionally deploy with a Logitech Tap to quickly and easily initiate meetings across Zoom, Microsoft Teams, and other cloud services
Logitech Sync
Use the Optional Logitech Sync as a single platform to monitor room health and keep devices up to date, plus insights on room occupancy
Deploy Updates at Scale
Easily propagate upgrades and bug fixes to Rally Bar and your other supported Logitech devices
Forward-Looking Architecture
Sync API is a robust foundation for new insights and integrations
Partner Dashboard Support
Fully integrated with partner solutions like Microsoft Teams, Zoom, and others for a simplified device management experience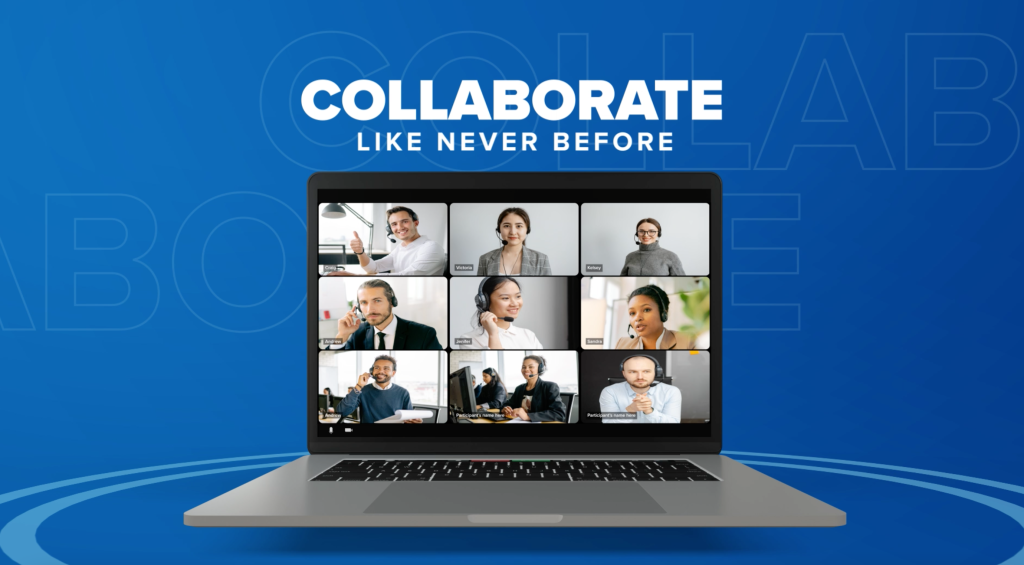 FAQ'S
Learn more about about eVideo
Check out some frequently asked questions by some of our clients.
When you choose eVideo you are choosing a reliable service provider with over 24+ years experience in the industry. We aim to deliver quality products across Australia at the most competitive prices.
We are an all in one service provider unlike other providers in the marketed. We offer installation, training and integration with each product we sell. This ensures that you can communicate with us directly if you experience any issues.
When you make a purchase with eVideo you will aways have the same dedicated customer service representative throughout the purchase process. You can reach out to our team anytime to enquire about our products, deliver and more.
Client Feedback
Kind Words from Our Customers
Outstanding Customer Service! Tom kept me informed every step of the way. Our Maxhub arrived and we set it up ourselves in about an hour, it is everything we hoped it would be plus more. Thx Tom and Team
Leigh Parkinson
Customer
great service, received the projector next day, thanks
Mark Ye
Customer
Excellent prompt service. Order Tuesday, and delivery arrived over night to Canberra. Highly recommend their business.
Teresa Loyd
Customer
Our Blogs
Read Our Latest Tips &Tricks
Nowadays, every modern company is using video conferencing to stay connected. Whether it's with international
NEC WD551 – 55″ Windows Collaboration Display – MS Teams Certified (NEW) NEC's MultiSync WD551
Keep and Enhance the Collaboration Tools You Prefer with Logitech With return to work plans