Video Conferencing Systems for Numerous Rooms
Your workforce is among the 1.5B mobile workers around the globe. With on-the-go meetings becoming the new norm, they expect instant connectivity, and access to content wherever they work.
A remote workforce needs:
User friendly tools

High quality audio, content and video

Seamless experience across any device
Meet Face to Face Wherever You Are
As traditional offices give way to combinations of public and private workspaces, your business needs flexibility. More than 40% of workers say the opportunity to work from anywhere is important—and they expect to participate fully from anywhere.
It's well known that employee engagement and business relationships is a powerful factor in business success. Engaged employees are more productive and more profit generating, with employee job satisfaction playing a key part in driving a business forwards. But engagement with an increasingly dispersed workforce can be a difficult task.
How can distant managers cultivate relationships and support staff?
Can a service be provided to customers wanting engagement outside the 9-5?
How can home workers build relationships with colleagues, suppliers and clients?
Can a remote worker really provide positive input into a meeting?
Enhance Your Web Meeting Room
Advances in technology and a properly implemented communication solution is the answer to engagement. We recognise the need to see the person we are talking to face to face via phone, tablet or PC.
With over 50% of our team working remotely from the office and based at home, eVideo  put what they preach into practise. With dedicated video desktop solutions deployed to our home workers alongside Microsoft Teams, Zoom, Blue Jeans, Google Meet, Webex UC clients on the PC, our employees feel engaged, part of the team and are available to chat in high definition, at the press of a button.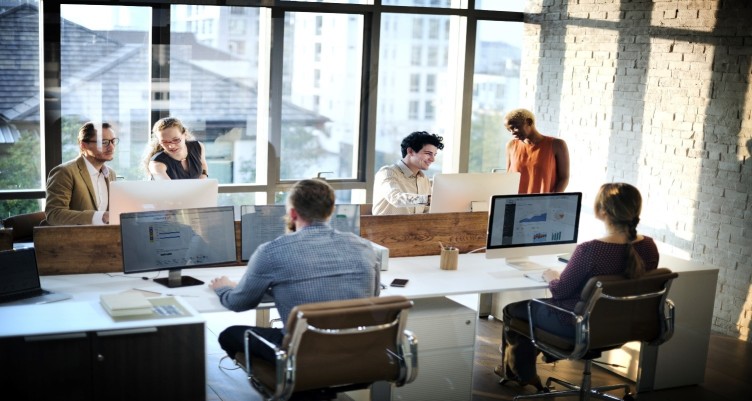 Create Collaboration Culture
Bridging distance with professional video conferencing solutions provides the visual connection between employees and customers, but video on it's own cannot replace all of the features of an in-person meeting. How do you share information with your colleagues? View spreadsheet data? Annotate designs or drawings? Collaborate with your team?
The answer is Remote Collaboration. Remote Collaboration tools allow employees to share documents and work on the same drawings in real-time, giving you and your employees the opportunity to collaborate remotely, globally and more effectively, no matter where you are located, or what device you are using. Remote Collaboration, paired with a Video Conferencing system, provides effective video collaboration for you to deploy across your whole organisation.
Have you thought about: