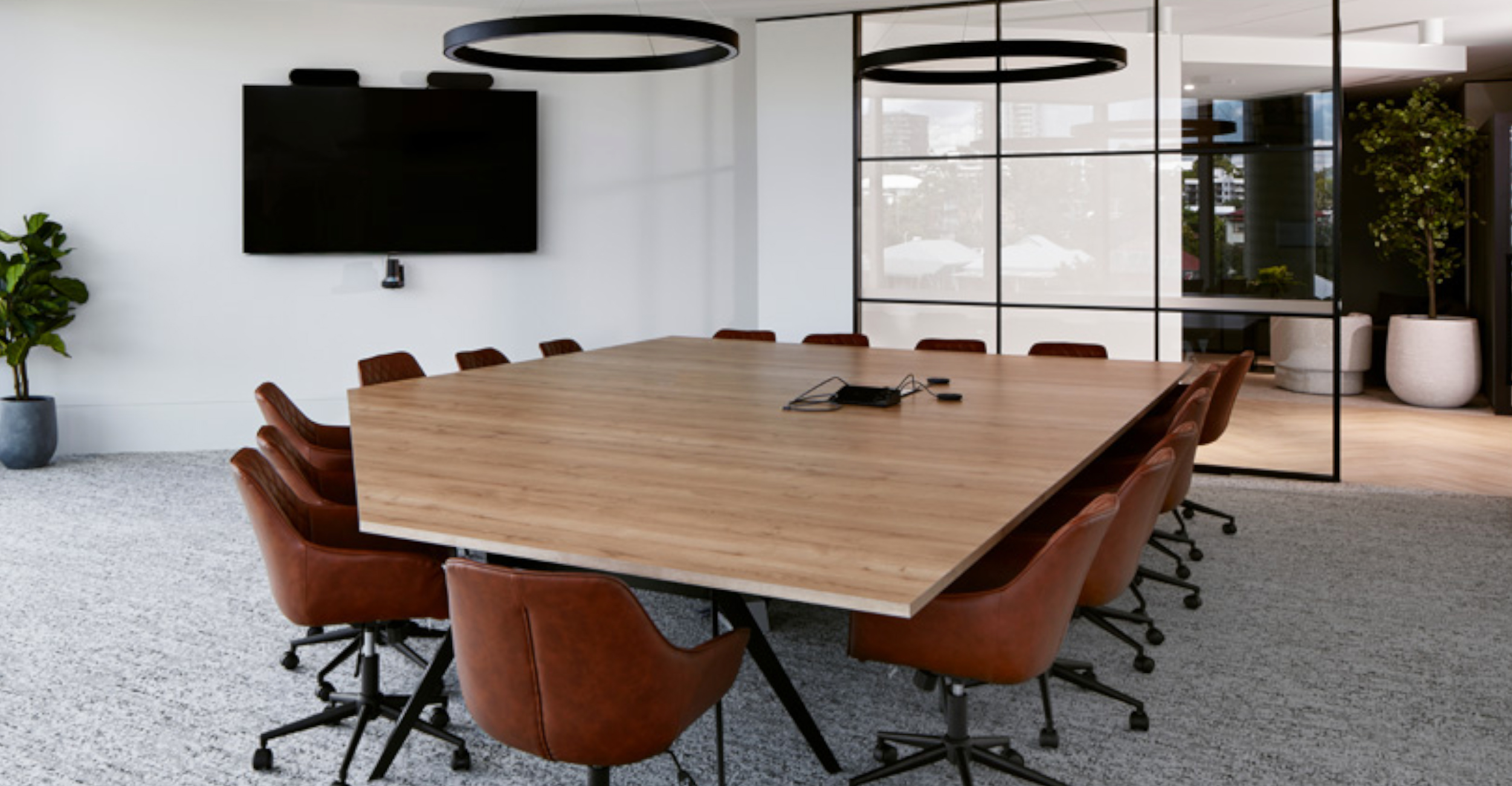 Video conferencing Solutions
Our Video conferencing Solutions
While it's always better to meet someone in person this is not always possible in this fast-moving world. Companies are quickly adopting Video Conferencing as a way to connect professionals around the globe, whilst increasing productivity and reducing travel time.
As a business solution requiring a large upfront investment, traditional Video Conferencing solutions have been kept free for high-level strategic meetings. Now, with improvements in video conferencing equipment and communications, video conferencing solutions are increasingly being adopted at the desktop, at home, and for mobile workers, and are becoming mission-critical to businesses every day.
Why Do I need Video Conferencing?
Workforce collaboration needs are changing, and conference rooms need to change with them. Get improved efficiency and productivity with enterprise-grade video conferencing equipment that is designed to improve all of your different meeting spaces. Poly, Cisco, Logitech, Yealink, Crestron solutions are optimised for modern workspaces—including huddle rooms and open workspaces, as well as traditional conference rooms—all with amazing full HD video, HD content sharing and full integration with personal and mobile devices.
Benefits of Video Conferencing
Improve decision making and improve cashflow
Improve training and education giving access to distance specialists
Increase employee retention by reducing commuting, stress and time away from family.
Maintain and Improve relationships with clients and customers
Enable collaboration between a dispersed workforce, internationally or with home workers
Logitech Video Conferencing
Logitech is one of the most reliable video conferencing brands in the market. Logitech continues to improve its products to provide the most sophisticated video meeting experience. It has numerous hardware options to suit the needs of multiple room sizes and businesses. Some of their most popular products include the Logitech conference camera, Logitech Rally Bar and the Logitech Rally Bar Mini. 
Logitech Conference Camera
Logitech is well known for producing some of the best video conferencing cameras. From the Logitech Rally Bar to the Logitech Meetup and the Rally Bar Mini. It can be difficult to choose between the different options. We have made this easy by listing the most important features and benefits that will help you make the right choice.
The Logitech Rally Bar is designed for Medium-Large rooms. It includes a 4k resolution camera, adaptive AI noise-filtering technology and 15x Zoom capabilities. These are just some of the numerous benefits provided. There are several mounting options available too, so you can position the camera anywhere in the room and it will adjust to the environment. The Logitech Rally Bar is compatible with Zoom Rooms and Microsoft Teams software. 
The Logitech Rally Bar mini has 4x Zoom, 7 Meter pickup range, Sound level AI technology. These are just some of the features that are included. The Logitech Rally Bar Mini integrates with Zoom and Microsoft Teams software. It also has the ability to frame speakers in the room whilst the AI technology captures the rest of the participants in HD quality. The camera comes in graphite and white colour options. 
Professional Video Conferencing Equipment
High quality communication is vital to any business, whether internal to the organisation, or external to clients and customers.  Poor audio and dropped connections are very annoying and do not provide the benefits  that can be gained from properly implemented video solutions.  
Video communication technology has taken decades to develop and experience and knowledge is needed to provide the highest quality video and audio, securely, across IT networks, between businesses and to customers.
eVideo Communications is one of the largest video conferencing companies in Australia. We're a leader in Cloud Video Conferencing, Cloud Telephony, Huddle room technology, Visual Collaboration, Telepresence solutions, Unified Conferencing, Audio Conferencing, Virtual Meetings, Video Conferencing equipment, Collaboration services, Webcast & Webinars, and Virtual Events.