Yealink A20-010-TEAMS – A20 Collaboration Bar for Microsoft Teams, includes VCR20 remote control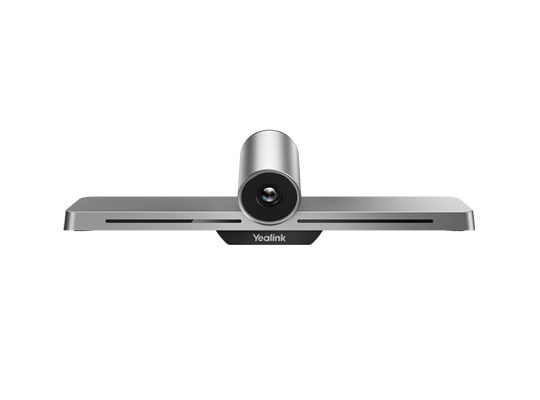 The Yealink VC200 is an ideal choice for both meeting, and huddle rooms alike.
Thanks to the built-in Wi-Fi, Bluetooth, and wireless content sharing, users enjoy the complete wireless deployment in the meeting rooms.  The 103° wide-angle lens brings everyone in view without adjusting the camera, and built-in beamforming microphone array supports directed voice pickup.  Optional wireless microphones available.
VC200 has Ultra HD 4K Camera and Super-Wide Angle Lens
The Ultra HD 4K camera supports 4x digital zoom and e-PTZ and is with super-wide 103° horizontal field of view, covering every seat at the table wholly without adjusting the camera. Featuring H.265/HEVC video codes, just with the minimum 512kbps, VC200 can realize 1080P HD video calls.  Moreover, through Yealink anti-packet loss technology, VC200 can resist up to 30% video and audio packet loss which guarantees smooth video communication.
Clearer Audio with Six Beamforming Microphone Arrays
The most advanced Beamforming technology, six built-in microphone arrays, directed voice pickup, intelligent voice identification and comparison—are definitely optimized for small and huddle conference rooms. Coupled with Yealink Smart Noise Proof technology, VC200 can automatically filter out unrelated noise, making video conferencing more concentrated.
Compact Design for Fast Deployment
Six-in-one design, integrating codec, camera, microphone, Bluetooth, Wi-Fi and bracket, takes up less space and minimizing cable clutter, getting ready for a video conference with only two cables (network cable and HDMI cable). Meanwhile, VC200 fits easily and seamlessly on the TV with thickness from 6mm to 50mm so that you can mount it on the top of display directly. Based on Android OS and TV-styled interactive user interface, VC200 offers all features with one-touch operattion but without any learning cost.  The VC200 is also based on Android OS, and compatible with third-party cloud platforms.
Camera and codec all-in-one, easy to mount on the TV
Android 7.0 OS, compatible with third-party cloud platforms
4K resolution ratio, 4x lossless e-PTZ camera, and 103° wide-angle lens
Built-in 6 beamforming microphone arrays with directed voice pickup
Built-in Wi-Fi and Bluetooth
Supports wireless content sharing, fulfilling wireless deployment in huddle rooms
H.265/HEVC video codec, resists up to 30% packet lost
HD video recording to USB flash drive or VC200 local storage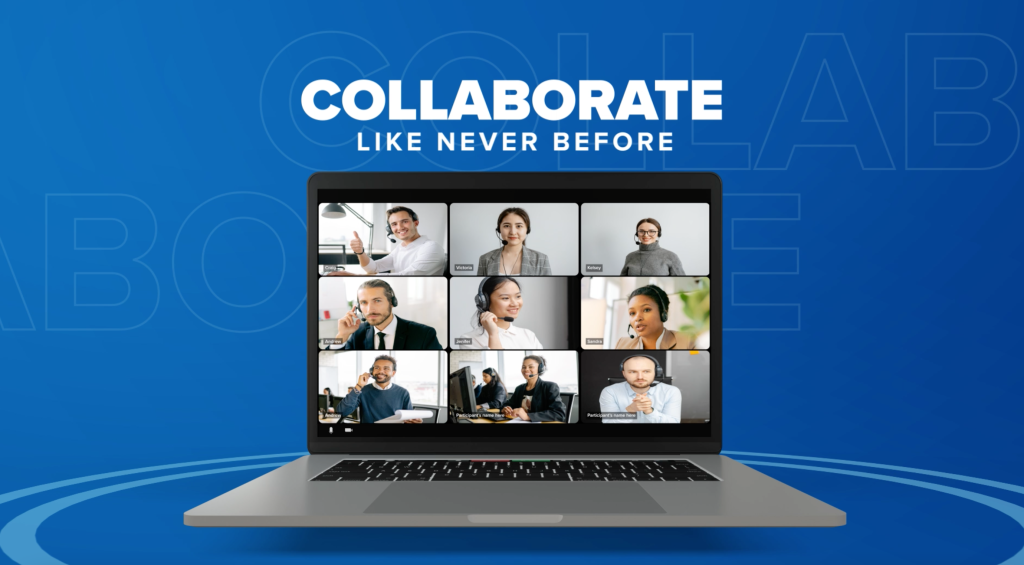 FAQ'S
Learn more about about eVideo
Check out some frequently asked questions by some of our clients.
When you choose eVideo you are choosing a reliable service provider with over 24+ years experience in the industry. We aim to deliver quality products across Australia at the most competitive prices.
We are an all in one service provider unlike other providers in the marketed. We offer installation, training and integration with each product we sell. This ensures that you can communicate with us directly if you experience any issues.
When you make a purchase with eVideo you will aways have the same dedicated customer service representative throughout the purchase process. You can reach out to our team anytime to enquire about our products, deliver and more.
Client Feedback
Kind Words from Our Customers
Outstanding Customer Service! Tom kept me informed every step of the way. Our Maxhub arrived and we set it up ourselves in about an hour, it is everything we hoped it would be plus more. Thx Tom and Team
Leigh Parkinson
Customer
great service, received the projector next day, thanks
Mark Ye
Customer
Excellent prompt service. Order Tuesday, and delivery arrived over night to Canberra. Highly recommend their business.
Teresa Loyd
Customer
Our Blogs
Read Our Latest Tips &Tricks
Nowadays, every modern company is using video conferencing to stay connected. Whether it's with international
NEC WD551 – 55″ Windows Collaboration Display – MS Teams Certified (NEW) NEC's MultiSync WD551
Keep and Enhance the Collaboration Tools You Prefer with Logitech With return to work plans