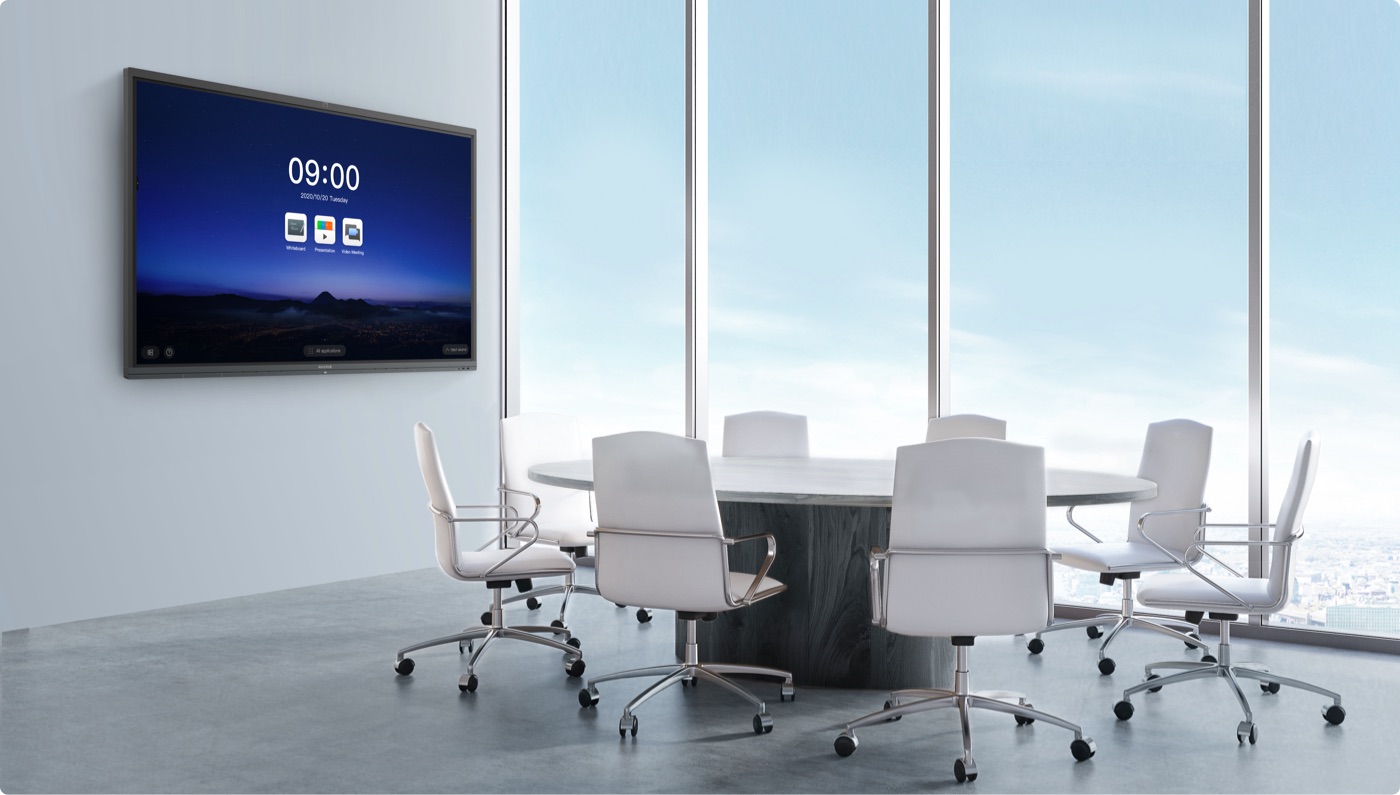 Maxhub v6 Classic Series – Maxhub

The new MAXHUB Touchscreen C6530 – Integrating professional video conferencing, seamless screen-sharing, advanced whiteboard technology, and a brilliant audiovisual experience,  is the ultimate corporate-collaboration assistant. Drive productive teamwork and increase organizational efficiency with this meeting-room must-have.  Available in 55″, 65″, 75″ and 86″ – wall mount is included
Total Solution, Minimal Setup
A complete, seamless design fulfills every meeting requirement, including built-in camera, mic, and touch panel. Whether video conferencing or hosting a local discussion, it's as easy as plugging in your power cable.
Built in camera for Video conferencing
Auto-Framing
With auto-framing, the display automatically adjusts to achieve the best angle based on the number of participants and their location, so it feels like a face-to-face interaction.
Speaker-Tracking
Using speaker-tracking technology, 8 microphones locate the sound source in real time, ensuring the speaker is always the center of attention.
Choose a stand if preferred.  Motorised option also available.
Visit our online shop e365 now