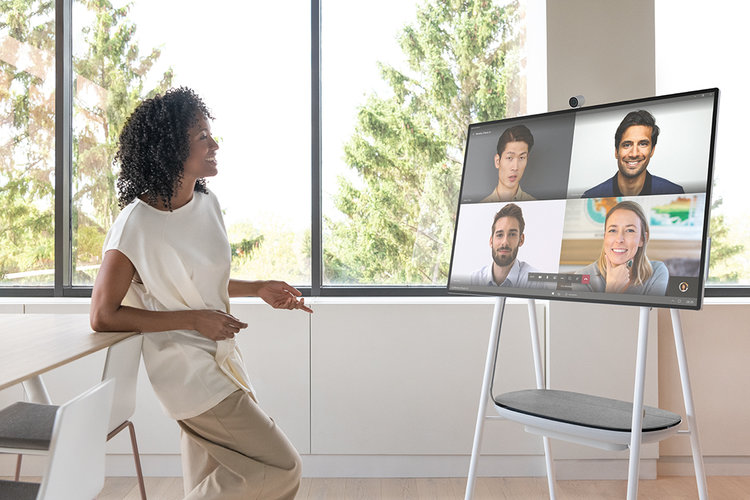 Microsoft Surface Hub 2S - 50" and 85"
Brainstorm together in Microsoft Whiteboard, and collaborate across devices. Project wirelessly to share content with Miracast, and sign in to access Office 365 files.
Team collaboration fuelled by Windows 10
Enjoy the power of a fully integrated Windows 10 device designed for teams.  All-in-one Surface Hub 2S natively runs your must-have Microsoft apps, including Microsoft Edge and Office, and your essential business apps. Incredibly high resolution and amazing graphics performance deliver vibrant, crisp, and clear images and video on the thin, light 50" display.
Increase innovation, employees' skills, and remote teams' efficiency
with a culture of collaboration. Create it with flexible workspaces and
the right technology.
Built to enhance your Surface Hub 2S experience,  camera and pen are included in every box, and help your teams best express themselves.
Choose from a stand or wall mount (not included).
Visit our online shop e365 now